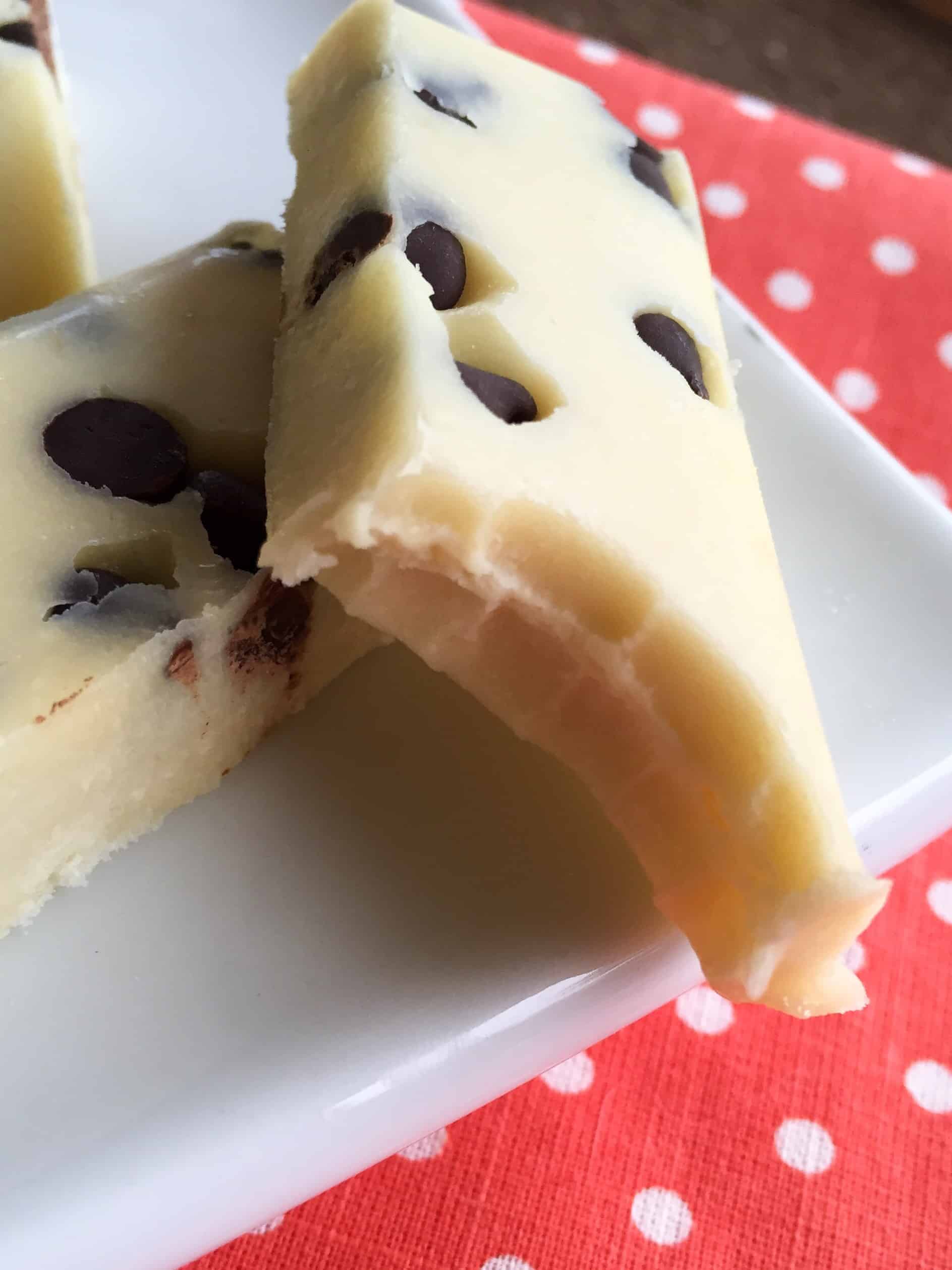 Ingredients :
1/2 cup coconut butter (I used Artisana 100% Organic Raw Coconut Butter – 14 oz )
1/2 cup plus 2 Tablespoons protein powder. (I used Jay Robb – Egg White Protein Powder, Outrageously Delicious, Vanilla, but I'm sure the THM Pristine Whey would work equally well!)
1/2 cup plus 2 Tablespoons collagen hydrosolate
1/4 cup THM Gentle Sweet (make your own here)
1-3 teaspoons vanilla (I only used 1 since I had vanilla protein powder. If using plain powder, I would add 2-3 teaspoons.)
1/4 cup melted coconut oil
1/4 cup water
1/4 cup Lily's Chocolate Chips (optional)
Place all the ingredients except the chocolate chips in a food processor and process until thoroughly combined.
Place into desired mold or roll between parchment. Sprinkle chocolate chips on top.
Place in freezer to harden
Cut into desired shapes (or remove from molds) and store in the refrigerator.
Directions at https://mymontanakitchen.com